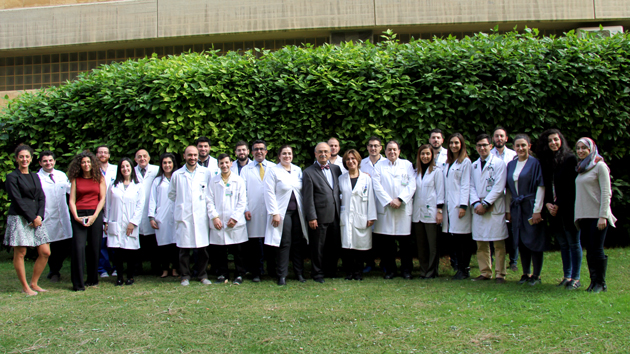 Welcome Message
The Graduate Medical Education Office at the Lebanese American University is committed to provide residents with the best residency training by the end of which they will acquire in depth knowledge in the fields of training, clinical skills, ability to perform various procedures and the ability to safely practice medicine independently. Furthermore, residents will acquire well-rooted ethical behavior and professional conduct with a clear sense of social responsibility and resource sustainability.
The LAU Residency Program follows a competency-based training system compliant with the ACGME guidelines. These guidelines outline the six core competencies including patient care, medical knowledge, communication skills, system-based practice and improvement, practice-based learning and professionalism.
Graduate Medical Education programs at LAU are offered in the Departments of Anesthesiology, Dermatology, Diagnostic Radiology, Emergency Medicine, Family Medicine, Internal Medicine, Obstetrics and Gynecology, Ophthalmology, Pathology, Neurology, Pediatrics, Psychiatry, General Surgery, Urology, Neurosurgery and Orthopaedics.
Thank you for visiting our website.
Rajaa Chatila, M.D.
Assistant Dean for Graduate Medical Education