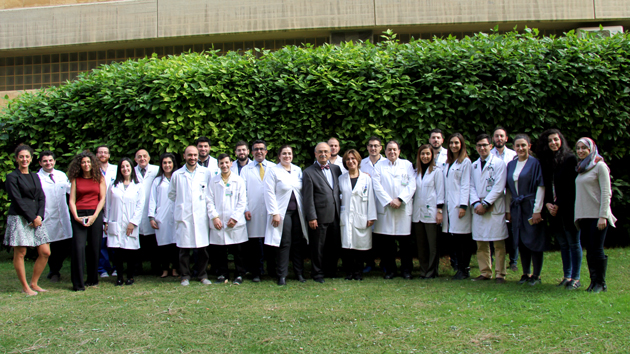 Welcome Message
Dear Residents,
This new academic year carries with it excitement at many levels and many new beginnings. While we welcome you on board, we are happy to inform you of the expansion of our hospital bed-capacity, establishment of new departments, addition of new high caliber full time faculty members in medical and surgical specialties, expansions of our affiliated network and the addition of new campuses to that of LAU Medical Center - Rizk Hospital.
All these developments promise a broader and more in-depth training of our residents, with more patient exposure, and more hands-on experience all under the scrutiny of our physician staff
Our mission at Graduate Medical Education Office remains unchanged. We are committed to provide residents with ACGME competency based -residency training by the end of which they will acquire in depth knowledge in the fields of training, clinical skills, ability to perform various procedures and the ability to safely practice medicine independently. Furthermore, residents will acquire well-rooted ethical behavior and professional conduct with a clear sense of social responsibility and resource sustainability.
I wish you all an enjoyable residency training.
Welcome on board.
Thank you for visiting our website.
Rajaa Chatila, M.D.
Assistant Dean for Graduate Medical Education